Meet Scruff, the eco-friendly dog who's helping to keep the streets clean by collecting plastic bottles during his daily walks. The 13-year-old border collie has become quite popular among local residents, who affectionately refer to him as "the eco dog."
Scruff's owners, David Grant and Yvonne Faulkner-Grant, adopted him from a farm in 2009. Like many puppies, Scruff loved to play with sticks, but the couple discouraged this behaviour due to his fear of mouth splinters. Instead, Scruff started to play with plastic bottles.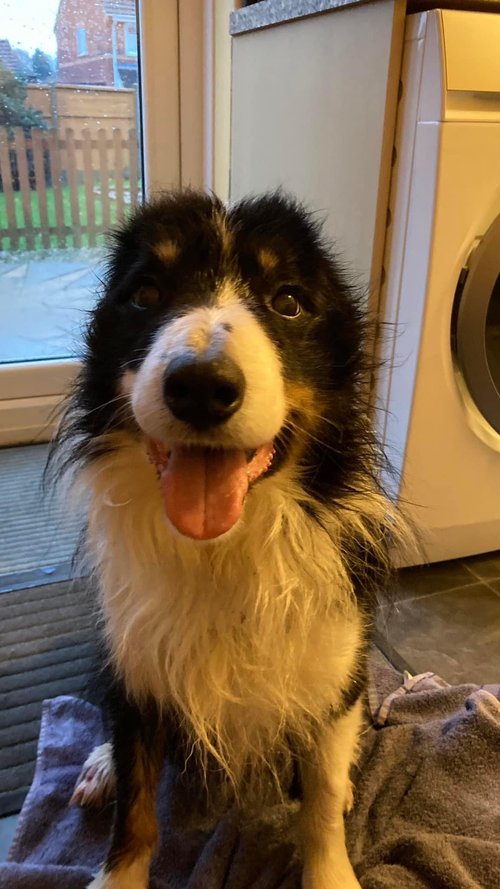 Years went by, and in 2021, David and Yvonne noticed that Scruff had developed a fascination for plastic bottles during their walks. He would pick up a bottle and carry it until he found another one. However, they didn't want people to think that they were littering, so they started collecting the bottles in a bag and counting them at the end of their walk.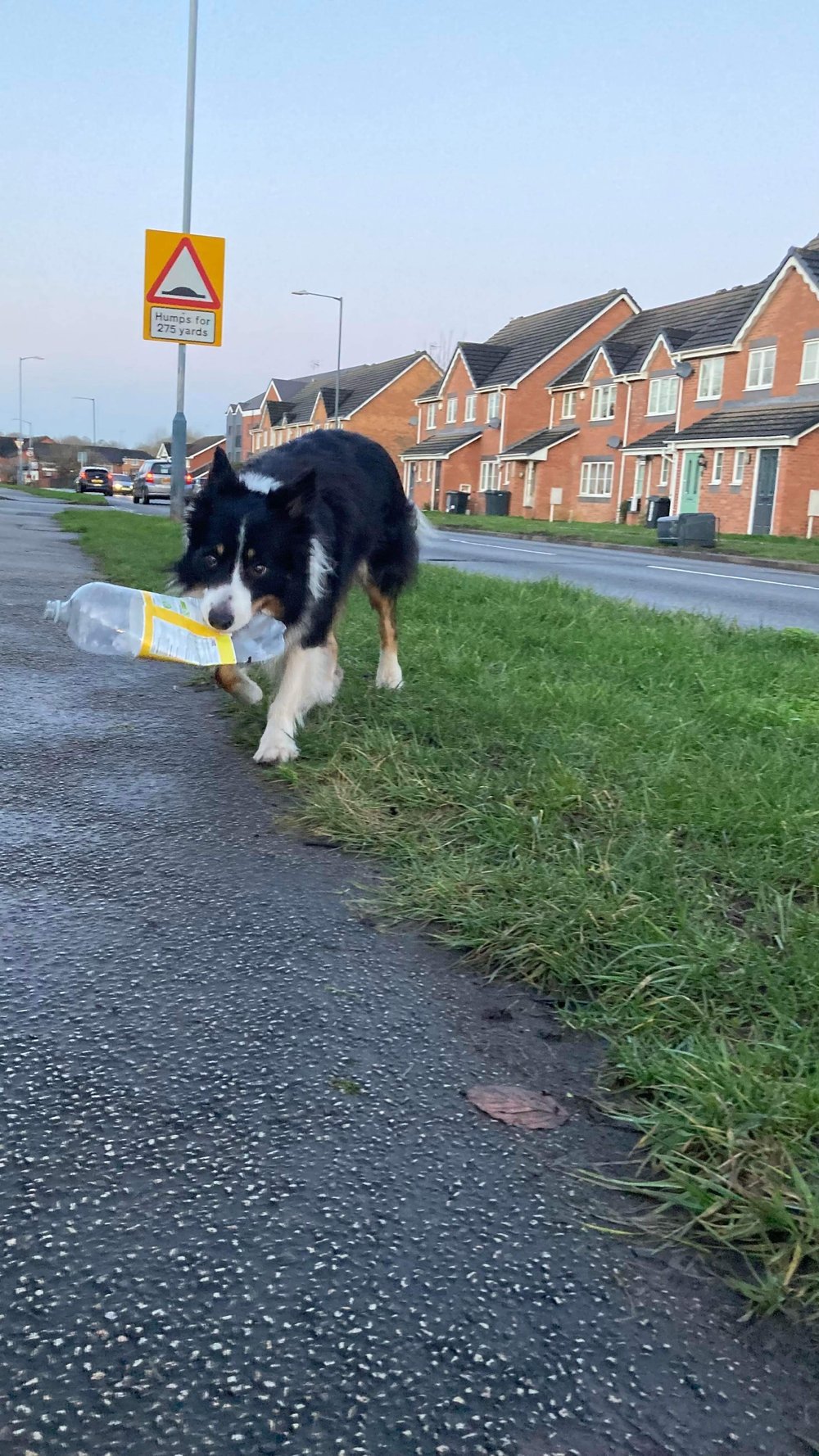 The counting only started in 2022, and Scruff started slow with just 40 bottles in January. However, he has since retrieved over 1,300 bottles and counting. David and Yvonne have been sharing their pet's green efforts on social media using the #scruffsbottlepatrol hashtag over the past year.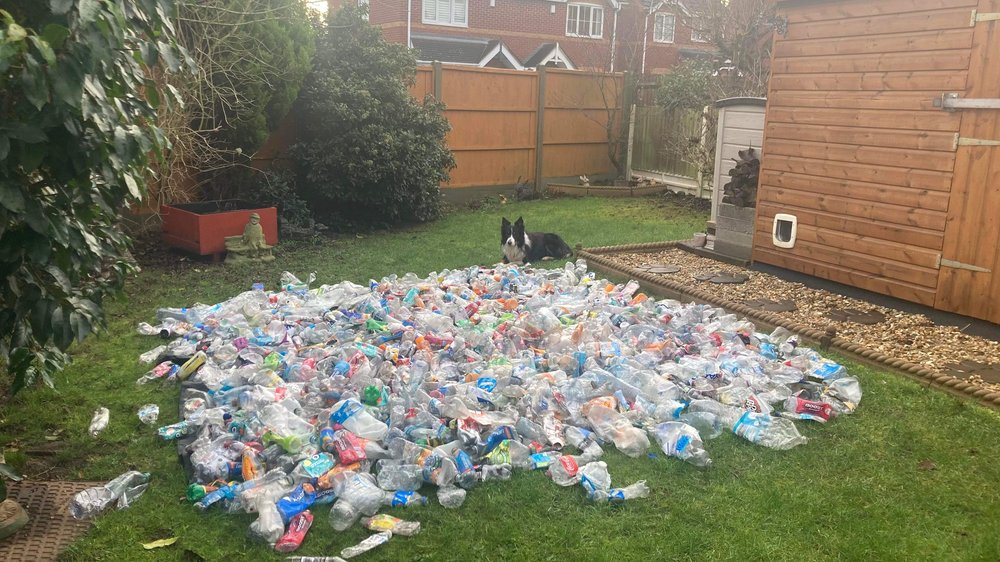 "Sometimes he collects 15 and sometimes it's only one—it depends how dirty the streets are that day," said David. "Someone said to me the other day that not all heroes wear capes and that is exactly what I think Scruff is doing—being a hero."
Scruff's dedication to keeping the environment clean has earned him the admiration of many, and he has become a beloved member of the community. With his help, David and Yvonne are making a small but significant difference in their neighborhood.